Bangladesh Technical Training Center (TTC) Job Circular 2018. Bangladesh technical training center (TTC) recently advertises some newspaper for some new manpower for their empty post. We published this circular in our website www.allresultBD.org. TTC is a government organization. This organization helps our people to develop their technical skills. Here we published (TTC) full circular for people who need really a government job and discuss here how to apply and how to complete their all procedure. If you are interested in this job you can follow their circular and maintains all requirements of the job. We post an image file for our visitor understanding easily. so why you let see the circular and APPLY NOW!!
Jobs Summary:
Organization Name: Gopalgonj Technical Training Center
Post position: various positions, see job circular image.
Job posting date:  24 December 2018
Job category: government jobs
Jobs location: Dinajpur
Jobs source: online job portal
Application deadline: 24 & 29 December 2018
Job Requerements
 Educational requirements: see job circular image.
Experience requirements: see job circular image.
Number of job vacancies: See the circular
Age limit for jobs: 18 to 30 years
Salary: according to government pay scale 2015
Type of jobs: full time
Applying procedure: manual, see below job circular image.
Bangladesh Technical Training Center (TTC) Job Circular 2018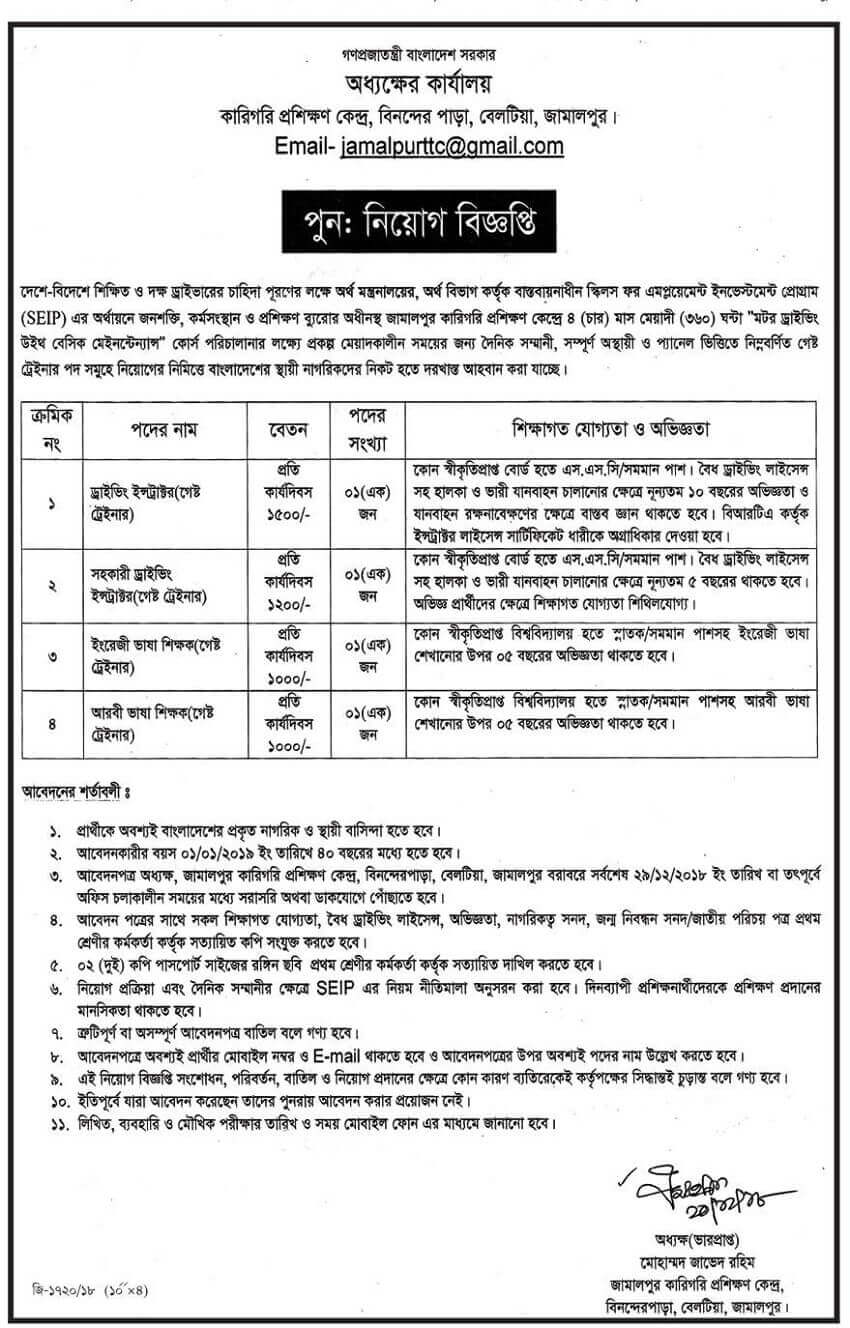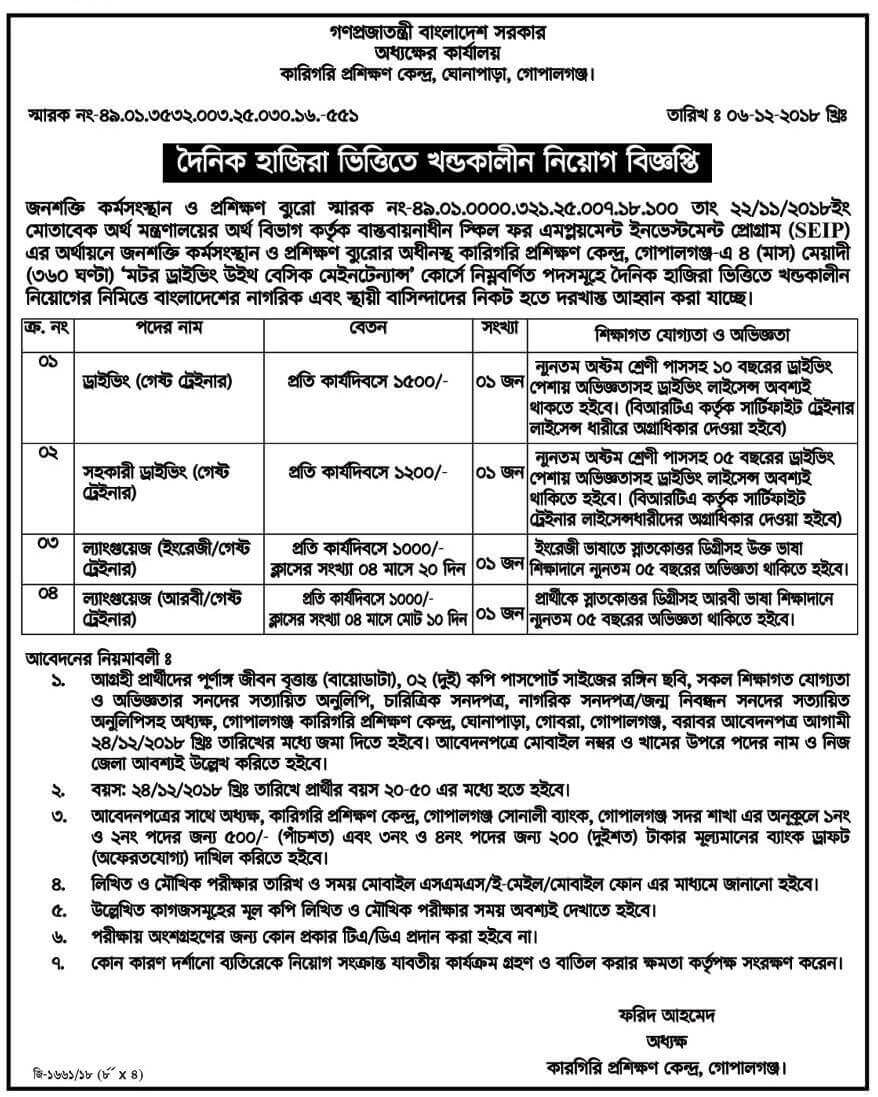 The present situation job is very hard for any candidate because many people haven't work so we can understand that how much important a job for any type of job seekers. So we believe that any govern job is a great opportunity for a new job holder. We hope you will be selecting the next steps attending written exam. It's great that we provided all the latest job news on our website www.AllresultBD.org. If you get all types of latest job news such as government jobs, privet jobs, University lecturer job news, privet university jobs news, NGO jobs news, multinational company job news, embassy jobs news and international job information in Bangladesh. We also publish Bangladeshi job newspaper news like as prothom alo job news, Bangladesh protidin job news. So if you want to get all the latest news please stay connect with us follow us on facebook and join our facebook page.
More Jobs…